Drainage pumps
U3
The original now even better!
The pump for residential drainage
5-year warranty for plumbers when registered at www.hauptsachejung.de/en
Made in Germany
Cooling jacket for motor housing
Low level pumping by detachable strainer base
Flushing device activatable and deactivatable
Variable discharge branch with closable ventilation
Safe to run dry
EIP Technology
Moisture sealed cable inlet
Fluid temperature 35 °C, temporarily 60 °C (10 min.)
NEW
The U3 K(S) are versatile submersible pumps for stationary and portable use. GID technology for more operational safety, an integrated flushing device to reduce deposits and the integrated low level pumping to remove flooding ensure many years of trouble-free operation.
The U3 K(S) pump rainwater, slightly polluted water or domestic wastewater (grey water), also from household dishwashers and washing machines (also high temperature).
In stationary use they removes the water from drains in cellars, laundries or storerooms and serves as a flood protection. Sliding guide rail systems offer the advantages of quick and easy maintenance. The Easyfix installation sets are particularly convenient. They are pre-assembled ready to plug in and can be installed as single or double systems.
The U3 K(S) can be combined with the above- and underfloor tanks of the Hebefix and Baufix series.
Should the sump or tank temporarily run dry, the pump is automatically vented via an opening in the discharge elbow.
The U3 K(S) must not be used for pumping wastewater containing faeces or wastewater from urinal systems
If submersible pumps are used outdoors, only a pump with 10 m cable without extension cable may be used in accordance with VDE Regulation 0100. For construction sites and garden ponds, a H07-type cable must be used.
Scope of supply
Pump ready for connection acc. to EN 12050 with 90°, 1¼" female connection elbow with integrated self-ventilation, cable and plug, S model with automatic level float switch.
Technical data
| | |
| --- | --- |
| Delivery head Hmax | |
| Flow rate Qmax | |
| Free passage | |
| Pressure outlet | |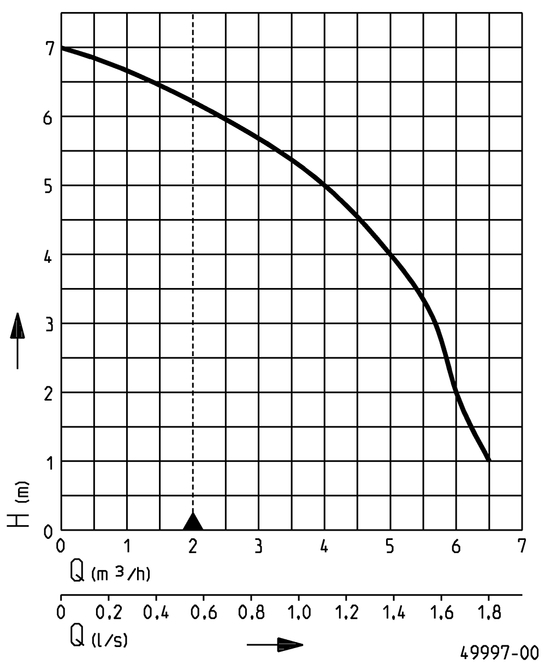 Specifications can be changed without notice. Performance subject to ISO 9906 tolerances.
The minimum flow velocity in the pressure piping must be 0.7 m/s according to EN 12056.
This data is represented in the performance curve as a limit of application.
3 results
| Type | Code No. | Ciruit | Power line |
| --- | --- | --- | --- |
| | | | |
| | | With built-in level control | |
| | | With built-in level control | |